Realizing a Dream with Lockheed Martin
Langston Hughes has a poem called "A Dream Deferred" that begins:
What happens to a dream deferred?
Does it dry up
Like a raisin in the sun?
Or fester like a sore -
And then run?
This poem was one of my favorites from my high school English class, but, now, as I consider my Community Service and Engagement with the Lockheed Martin community, I personally know what can happen to a dream deferred, when many say no, but I say, "Yes you can."
A Girl's Dream
In 2015, Niamani Knight was a middle school student in Palmdale, California, excited to be accepted into the first class of the Lancaster Young Entrepreneurs Academy, whose mission is to help youth begin their own business. Many kids presented ideas that were immediately approved and received funding by the Academy's leadership. But instead of selling a product or service, Niamani pitched a different idea. She had a vision that would connect students with industry experts in the fields of Science, Technology, Reading, Engineering, Arts and Manufacturing. To her dismay, she was told "no," and Niamani's dream was temporarily deferred.
Persistence Pays Off
But Niamani did not give up. She kept planning. And in March 2015, she sat in the audience at the STEM Conference for Girls and listened to a panel of female engineers. I was on the stage, representing the Lockheed Martin Palmdale engineering team. As I finished speaking, I noticed a girl approaching me from the audience. It was Niamani Knight. She walked up to me and asked, "Will you help me?" She gave me her five minute elevator speech (she was quite good at this!) about her new business idea for S.T.R.E.A.M. Kids Expo, a new non-profit that she was about to launch.
Niamani explained that many had told her for different reasons that she could not do this. But, I said, "Yes you can… Yes, I will help you."
Initially, we communicated through email and I tried to help her think though her vision. The more we spoke, the more I saw her potential to make a broader impact for businesses and students alike. Together, we approached Lockheed Martin's Community Relations department, and soon the process began to make S.T.R.E.A.M. Kids Expo an officially Lockheed Martin-sponsored non-profit. This was the beginning of changing a "dream deferred" to a "dream realized."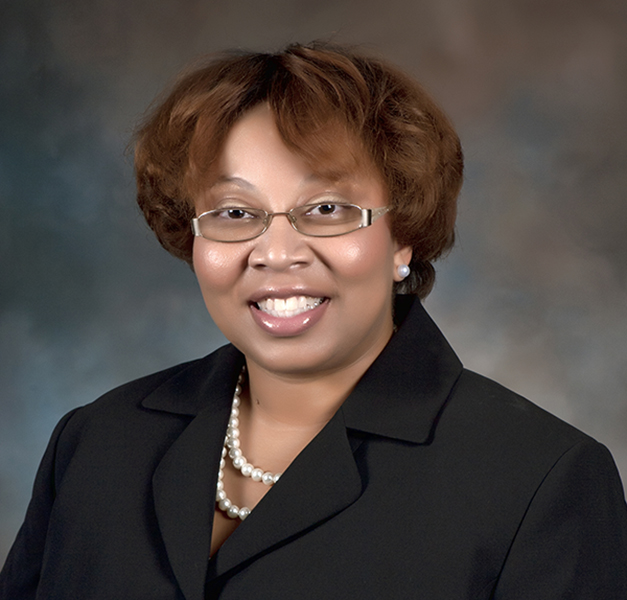 S.T.R.E.A.M. Kids Expo: A Dream Realized
With the help of Lockheed Martin volunteers, the first S.T.R.E.A.M. Kids Expo took place on March 21, 2015. Its mission was simple - to close the gap between today's education and future career opportunities. Students were bussed in to an incredible event that allowed them to engage with professionals from Lockheed Martin, NASA and the Society of Women Engineers, among others. Since then, the organization has hosted six S.T.R.E.A.M. Expo events, reaching more than 4,000 students.
My Lesson Learned: One Engagement Can Make All the Difference
When I attended my first STEM Conference for Girls, I did not know that I would meet Niamani Knight. I did not know that she would see me as someone who could help her. And I did not know she would ask me for help. But I'm so glad we met, because that one engagement made all the difference. I saw a chance to help her, and I was thrilled that others at Lockheed Martin did too. Lockheed Martin became one of the first companies to sign up to support the very first S.T.R.E.A.M. Kids Expo. In addition, S.T.R.E.A.M. Kids Expo was invited to host an event in Atlanta, and the Marietta, Georgia, Lockheed Martin team was quick to support. Because of our collective support, thousands of students have been given opportunities that will help shape their futures. We made a dream deferred become a dream realized.
This is just one of the many opportunities I've had to make a difference in my community, and I'm proud to work for a company that sees the value of investing in the places where we live and work.