Upskilling Makes Mid-Career Move Possible
Preparing Lockheed Martin employees for the future of work in cyber is no small feat. It requires work-based learning programs that evolve – almost in real-time – based on how this nation is mitigating cyber threats from across the world. The 'first of its kind' RMS Cyber Accelerator Program (CAP) has emerged as a promising practice for employees to expand their cyber skills, pursue a cyber career and for the company to develop the talent necessary to meet the ever-increasing threats to our customers and their systems.
CAP cohort participant Nickolas G., knows first-hand the importance of keeping skills sharp as a future CAP graduate and cyber warrior helping the intelligence community collect, analyze and disseminate threat intelligence. He graduated from the University of North Florida (UNF) with a degree in Computer Science and Engineering. After spending nearly 20 years as a Systems Engineer here at Lockheed Martin, Nickolas is successfully making a mid-career switch. He currently works at RMS, where cyber is one of our most pressing critical skillsets.​
His long tenure at Lockheed Martin reflects his family legacy for government service. His father was in the Navy and worked for the government for almost 50 years. He also grew up watching Lockheed P-3 Orion's fly over the house. Nickolas' passion for understanding how computers work started with his parents buying one of the first home personal computers when he was a child. Technology was always present and available throughout his upbringing and influenced his decision to go to college for Computer Science.​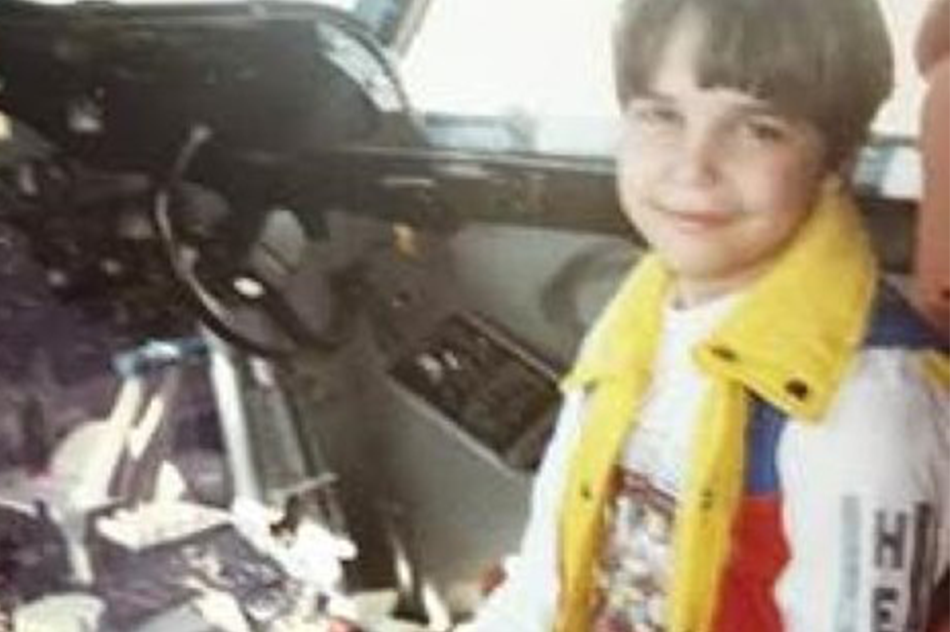 Pictured: Nickolas G. as a youngster in the cockpit of an Orion P-3.
The CAP program, as part of Lockheed Martin's cyber Workforce Expansion Program (WEP) program, seemed like a natural progression for him. Students work toward a CompTIA Security+ certification which establishes the core knowledge required in an LM cybersecurity role and provides a springboard to intermediate- and advanced-level cybersecurity work. Successful program graduates are also placed into the security pipeline to receive their security clearance, which is critical for cyber talent at Lockheed Martin.​
The CAP program allocates at least 118 training hours to allow the individuals to grow their skillsets over a 12 to 24-month period. This occurs across 11 knowledge categories and the program also includes one conference/training event. In Nickolas' case, he's looking forward to attending a Blackhat or Defcon conference – two major cyber industry events.​
For Nickolas, the greatest impact has been the teamwork experience. Top-level RMS leadership actively support the program and seasoned engineer volunteers are committed to mentoring the candidates as they progress through the training and cohort work. Most critically, the cohorts meet and work together on real problem sets.​
The level of engagement has kept Nickolas committed to the program and enabled him to change his career path from Systems Engineering to Cyber Systems Security Engineering while staying within the company. Upon completing CAP and with the security clearance, Nickolas will become certified in accordance with the U.S. Department of Labor credential as a Cyber Program Specialist.​
Today Nickolas is a Cyber Systems Security Engineering Lead at RMS Palm Beach, FL. In this senior technical leadership role, he is responsible for performance and execution of Cyber Resiliency Systems Engineering (CRSE).​
"The Cyber Accelerator Program sparked my passion for cyber security and allowed me to grow by learning from the industry's best. Now with this experience, I can say that at Lockheed Martin I've worked on projects related to outer space, inner space and cyber space, thus checking all the boxes for completing the self-coined "space" trifecta," said Nickolas. ​
"We are still at the dawn of the computer revolution. As you can imagine almost all systems utilize computers in one way, shape or form, and my role ensures that good cyber security practices are instilled early in the development of systems that will be used for years to come."​