Optical Engineering at Lockheed Martin Space
From the first weather satellite to the world's most advanced GOES-R series weather satellites and the Hubble telescope, Lockheed Martin is leading the way in optics.
We have a history of partnering with the best talent in industry, government labs and universities to achieve mission success over the waterfront of missions. From small to large, commercial space to classified space, optical solutions are a passion. They are part of Lockheed Martin's DNA.
As a part of the Lockheed Martin Optical Center of Excellence, employees:
Conduct research and plan development and design of gas and solid state lasers, masers, infrared, and other light emitting and light sensitive devices.

Design mechanical and optical components with specific characteristics to fit within specified mechanical limits and to perform according to specifications.

Conduct application analysis to determine commercial, industrial, scientific, medical, military or other use for electro-optical devices.

Support RF and Electro-Optical systems by developing concepts and system design for communication, ISR, and EW missions using Optical and Photonic Integrated Circuit Chips (PICs) and devices such as lasers, detectors.

Understand optical and RF test equipment for optical loss, spur free dynamic range, noise figure, etc.
Meet Anthony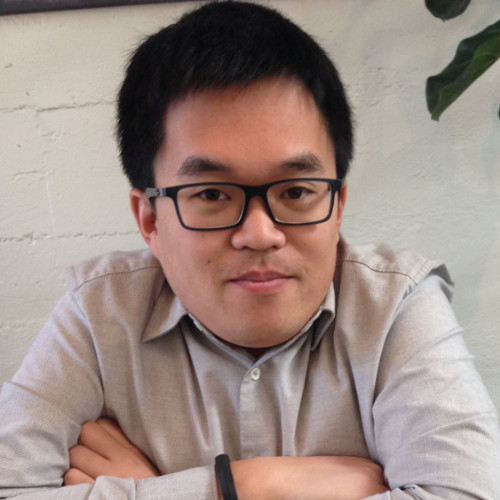 Anthony Yee is a self-described "ray bender" and trained optical engineer.
Since joining Lockheed Martin just under two years ago, he's worked on concept designs for multiple projects including Earth observation, remote sensing and directed energy.
With optical engineers in high demand, Yee had his choice of jobs upon graduation. "I chose Lockheed Martin because it's a big, well-established company and has lots of people with experience who I can learn from. I'm not only building cell phone cameras or only working on self-driving cars — I get to work on a variety of projects from looking at the sun, to directed energy and computational image processing.
Can you see yourself in a new career with us? Apply below.