The coolest jobs on this planet… or any other… are with Lockheed Martin Space.
At the dawn of a new space age, Lockheed Martin is a pioneer, partner, innovator and builder. Our amazing men and women are on a mission to make a difference in the world and every day we use our unique skills and experiences to create, design and build solutions to some of the worlds' hardest engineering problems. Our culture encourages employees to dream big, perform with excellence and create incredible products. We provide the resources, inspiration and focus and if you have the passion and courage to dream big, we want to build a better tomorrow with you.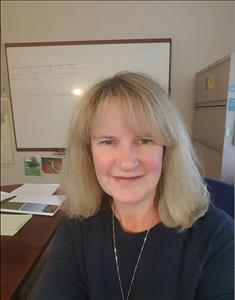 Jennie Anderson
Technical Recruiter
About JennieJennie is a Technical Recruiter with over 14 years of experience recruiting in oil and gas, aerospace and defense and various technical industries. She currently supports the Lockheed Martin Space Cybersecurity, Advanced Technical and Software Solutions groups in Herndon, Virginia; Gaithersburg, Maryland; Littleton, Boulder, Colorado Springs, Aurora and Louisville, Colorado.