Lessons Learned at the Skunk Works
By Madison H.
As the summer intern with the Skunk Works® Communications Team, I had the unique opportunity to sit down with Rob Weiss, Executive Vice President and General Manager of Advanced Development Programs (also known as the Skunk Works), and learn about his experience leading the team for the last five years. Rob has been with the Skunk Works for six years and with Lockheed Martin for close to 35 years. Before joining Lockheed Martin, he served in the Navy for eight years. The timing of this meeting is especially poignant. He is on the cusp of retirement; I have been with the Skunk Works for one month and am just embarking on my career path.
One of the key points Rob shared during our discussion is that every member of the Skunk Works team, no matter their experience level or position, is empowered. Each member plays a critical role in helping to solve the nation's most difficult challenges. At the Skunk Works, a culture exists that empowers Skunks to take action for the good of the customer and the team. My interview with Rob is a great example of empowerment in action. He shared many thoughts about what he has learned during his time with Skunk Works. Below are the five lessons that I believe will help me be successful throughout my internship and career and can be good reminders to all of us.
Put the Customer First
Rob really emphasized the importance of always placing the customer first. Earlier in his career, Rob served in the Navy and his experience as the customer helped me more fully understand Lockheed Martin's mission and practices. We must never stop thinking about what it means to be the customer, the men and women defending the nation. Is the tool in their hands providing value while they're performing their missions? That priority sets the foundation for our success.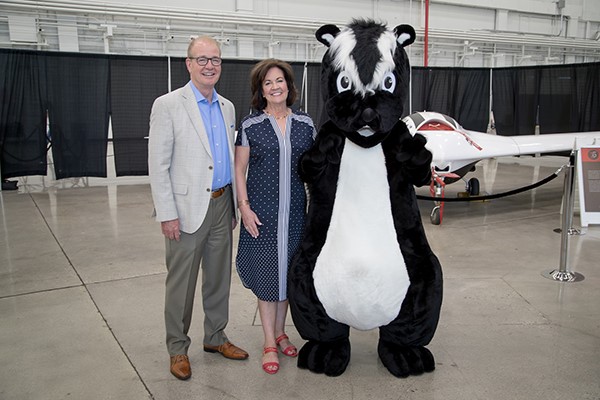 Be Ready and Willing to Adapt
As customer needs have changed, the Skunk Works has adapted to meet those needs. Rob explained that we know when and how to adapt by listening to the customer. Being agile and adaptable is one of the key reasons Skunk Works has been successful for 75 years. Being ready and willing to adapt to new trends and environments is critical to long-term success.
Establish a Clear Strategy and Execute Accordingly
A focus on adaptability doesn't mean acting without a sense of direction. A clear strategy should be the driving force behind what we do each day. Strategies and plans do not have to be perfect and should be flexible, but they are necessary to give enough direction for people to take initiative. With a strategic direction, people will rally to the vision, embracing the work that needs to be done to support the customers and the business.
Create a Culture of Accountability
One of the most important lessons I learned from Rob is how vital a company's culture is to its success. Culture is formed based on beliefs that people create around specific experiences. At Skunk Works, our culture began 75 years ago with the XP-80, the first U.S. jet fighter. Kelly Johnson and his team had only 180 days to design and build the plane, and they did it in 143. Since then, Skunk Works has created a culture of unbridled enthusiasm anchored on a readiness to create cost-effective, rapid solutions.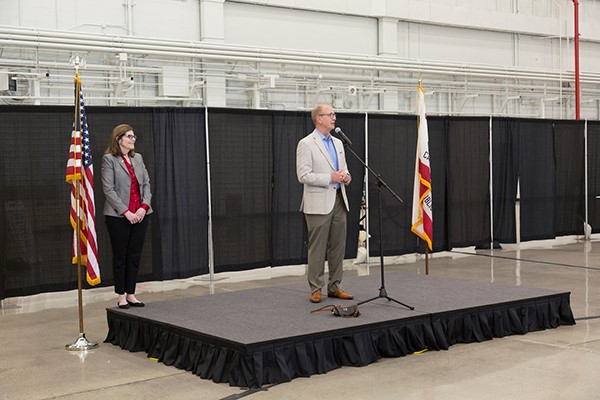 Make Resilience the Cornerstone
When asked the key reason Skunk Works has been successful for 75 years, Rob undoubtedly gave resilience as the answer. Any organization that has existed for this long has not won every program it has gone after. There will be success and failure, risk and reward, but the ability to respond, learn and continue to move forward is critical. This spirit of resilience is the Skunk Works' cornerstone and will continue to drive its success well into the future.
The future at Skunk Works and across Lockheed Martin is bright. There are many opportunities to grow so the last take away I will share is what Rob taught me about empowerment.
Creating Empowered Leaders: Skunk Works Style
You have all the authority you're willing to assume.
Don't act unethically.
Use your authority wisely.
Good leaders inspire their team to take initiative in leading their own projects while providing an appropriate amount of guidance. Are you enabling a culture that empowers and grows your team?
About the Author:
Madison H. is a student at Brigham Young University in Provo, Utah, majoring in Communications & Public Relations. Madison is currently interning with the Skunk Works Communications Team in Palmdale, California, where she works on a variety of projects to support the Skunk Works in its integrated communications efforts.