How Rugby Prepared Me to Tackle Cyber Threats
By Daniel G.
Recently, I published an op-ed on the web blog War on the Rocks.
In this post, I discussed a new angle on how to combat today's information warfare threats, like the Russian influence of public opinion and dialogue in the United States. How I landed on this approach is a long time in the making. Before I was a cyber security professional, I was "hacking" different challenges, which shaped my approach to this problem.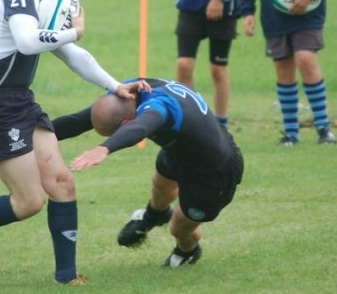 I played rugby for many years until injuries and old age forced me to stop playing full contact. I would duck low at the last minute to grab an opponent's legs and pull them together to complete a tackle. When carrying the ball, I could beat the best tacklers by kicking the ball past them and recovering it at full speed before anyone else.
In a chaotic sport like rugby, I learned to study and practice to compensate for my weaknesses. I figured out how to isolate the opportunities that are essential to winning and losing and take advantage of them to help my team. In other words, I found "hacks." I found ways to exploit the hacks, ways to stop others from exploiting them, and ways to explain the hack, often by analogy.
This mindset has been crucial throughout my Lockheed Martin career. From high pressure executive IT support at our Corporate Headquarters, to preventing cyber-attacks against Lockheed Martin, this vital mindset has allowed me and the company to succeed. This mentality has also helped my career in network defense and cyber forensics.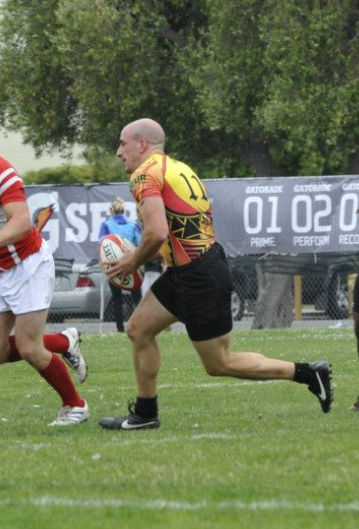 My desire to understand the hacking and ensuing information operations by Russian groups led me to the epiphany that information operations are a people exploit, and not really a technology exploit. My desire to find ways to stop the exploitation led me to write the article for War on the Rocks.
Since publishing that article, I've received positive feedback from many different organizations. While I'm not sure what impact it will end up having, I am proud to have written it and I'm optimistic that it will help stop hostile information operations against the United States and our customers in the future.
© 2018 Lockheed Martin Corporation.