Rotary and Mission Systems in Owego, New York
JOIN OUR TECHNOLOGY INNOVATION TEAM
Make a difference in your career, an impact on our national security and a contribution to the technology of tomorrow. At Lockheed Martin's Rotary and Mission Systems (RMS), we are paving the future of strategic military engagement with the most advanced technology for Electronic Warfare (EW), Datalinks and Communication Systems and Avionics Systems Engineering.
We are looking for the best in the field with a background in electronics or computer engineering, a familiarity with jamming techniques and an expertise in hardware, software and firmware development, radio frequency, algorithm development and cyber and electronic warfare to join our innovative team and help shape the future of the U.S. military and our allies. At Lockheed Martin, your exceptional talents and expertise will position you to collaborate with some of the top engineers, innovators and scientists in the world!
A successful candidate will have a bachelor's degree or higher in electrical engineering, computer science, physics, mathematics or a related field. In addition, you will need to meet citizenship requirements and be eligible to obtain a security clearance, which may include a security investigation.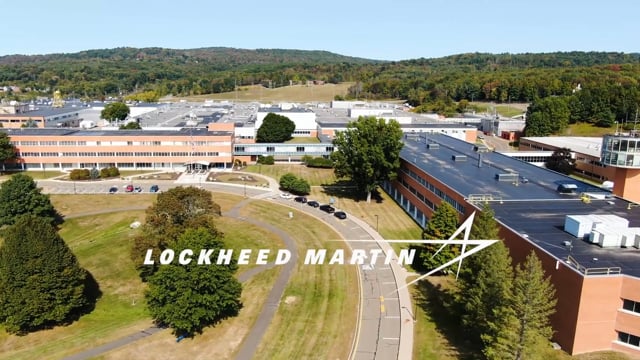 JOIN OUR MACHINING CENTER TEAM
Our certified and skilled operators, programmers and engineers have years of experience providing world-class support to our customers. Our team delivers quality machining, welding, sheet metal, top level assembly, surface treat and paint services.
Life in Owego, New York
| | |
| --- | --- |
| | Enjoy scenic views, beautiful wildlife and even fishing on the Owego Riverwalk |
| | Local hiking, skiing and snowshoe trails for winter activities |
| | Owego has a small town feel, and is a short drive away from Ithaca, New York |
| | Culturally diverse restaurants and shops |
OUR BUSINESS
Along with highly competitive industry wages, we support our employees with a host of benefits, including:
Flexible 4/10 schedule for many positions
Health and life insurance
Retirement savings plan
Partial 401(k) match
Paid vacation and holidays
Paid time off for jury duty, military obligations, sick and bereavement leave
In addition, Lockheed Martin offers career advancement opportunities, including tuition reimbursement, opportunities for mentoring and coaching, networking with company leaders, internal and external educational and leadership programs and career advancement through promotions.
Whether you're new to the area or just like being socially involved, we encourage everyone to explore among our many employee networks and business resource groups we have on site. Whatever your interests, there's likely a community at Lockheed Martin that's perfect for networking, becoming familiar with the area and enjoying common activities with coworkers.
We are dedicated to providing a safe and inclusive work environment for our employees because we believe we are at our best when we all can be our whole selves at work and in everything we do. Our employees work each day to solve complex challenges and support our customers' critical missions.