Lockheed Martin at National Diversity Events
By building an inclusive work environment, we help ensure that Lockheed Martin is able to attract, develop and retain a diverse workforce that has the opportunity to showcase and develop their skills and abilities. We believe that all employees should have a safe and inclusive work environment – one in which everyone is treated fairly, with the highest standards of professionalism, ethical conduct and full compliance with the law. From the CEO down, we are actively committed to promoting diversity and inclusion throughout our corporation.

Upcoming Events

National Black MBA Association (NBMBAA) Conference
NBMBAA 43rd Annual Conference and Career Expo will be live and digital September 15 – 17, 2021. We have been a proud conference sponsor since 2012.
Please stop by the Lockheed Martin booth at the NBMBAA Virtual Career Fair, September 21 – 22, 2021 from 1 – 5 p.m. ET. We look forward to meeting you!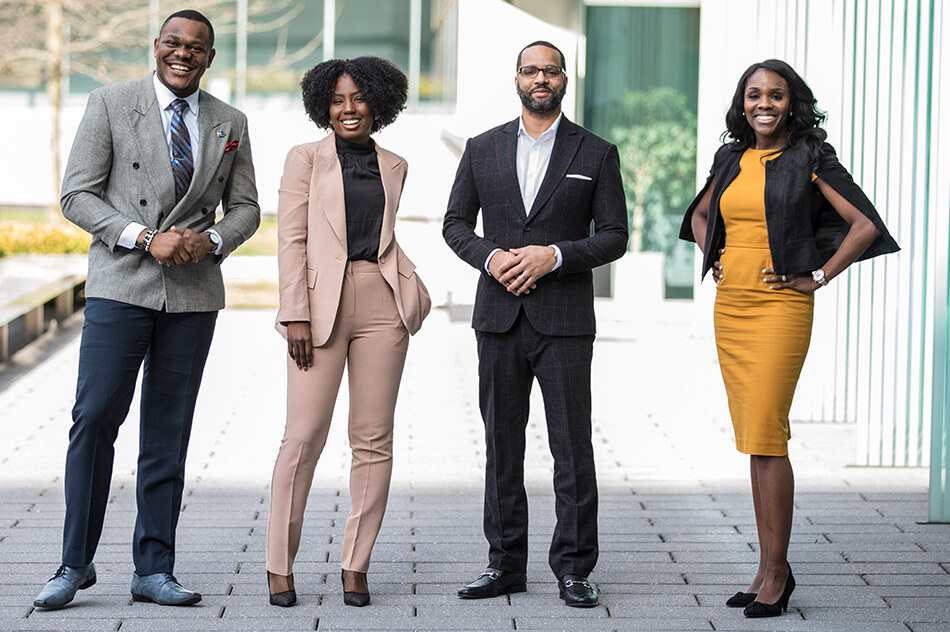 The National Black MBA Association is the premier business organization serving Black professionals. The National Black MBA Association leads in the creation of educational opportunities and economic growth for African Americans. They serve to provide innovative programs to stimulate intellectual and economic growth and we work to build partnerships with key stakeholders who help facilitate this growth and increase awareness to provide access to graduate management education programs and career opportunities in management fields.
Submit Your Resume Career Fair Registration

Hiring & Networking Events

Great Minds in STEM (GMiS) Virtual Conference
The 33rd Annual GMiS Conference will take place virtually October 20 – 24, 2021. We have served as the title sponsor since the event's inception in 1989.
GMiS is the gateway for Hispanics in Science, Technology, Engineering and Mathematics (STEM). Established in 1989, as HENAAC, GMiS is a non-profit organization that focuses on STEM educational awareness programs for students from kindergarten to career. The organization provides resources for recognition and recruitment of Hispanics in STEM on a national level, connecting multi-areas of engineering and science arenas to the general population.

Society of Asian Scientists and Engineers (SASE) Conference
The SASE National Conference 2021 will take place October 14 – 16, 2021. We have been a proud sponsor since 2015.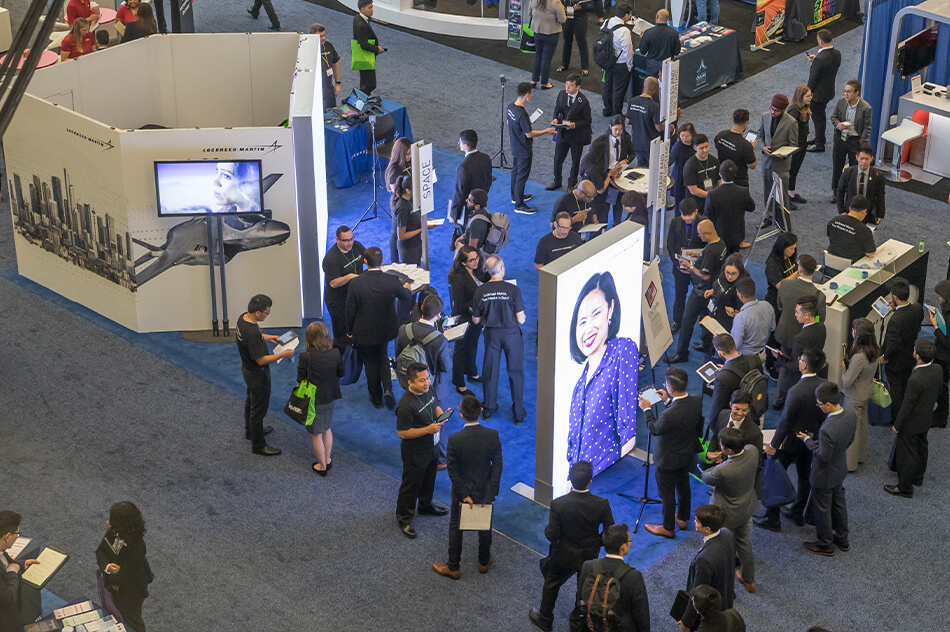 SASE is dedicated to the advancement of Asian heritage scientists and engineers in education and employment so that they can achieve their full career potential. In addition to professional development, SASE also encourages members to contribute to the enhancement of the communities in which they live.

Out & Equal

Workplace Summit

Out & Equal 2021 Workplace Summit will take place October 5 – 7, 2021.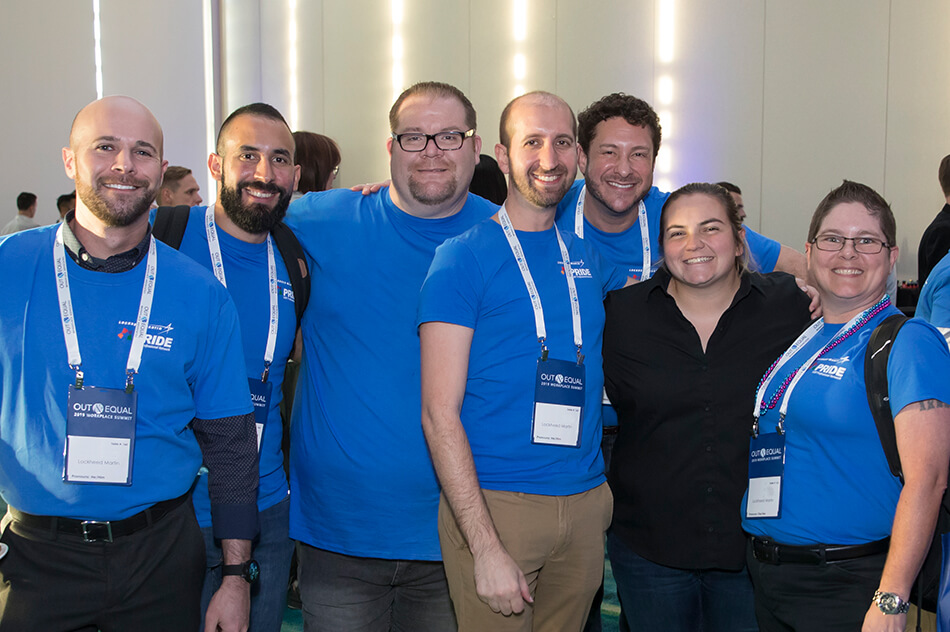 Out & Equal is the premier organization working exclusively on LGBTQIA+ workplace equality. Through its worldwide programs, Fortune 500 partnerships and annual Workplace Summit conference, the organization helps LGBTQIA+ people thrive and supports corporations creating a culture of belonging for all.

Society of Hispanic Professional Engineers (SHPE) Convention
The 2021 SHPE National Convention will take place November 10 – 14, 2021. We are the proud sponsor of the Resume Room, Student Mentoring & Networking, and SHPEtinas, the program track designed for women engineers. Lockheed Martin has been a sponsor since 1999.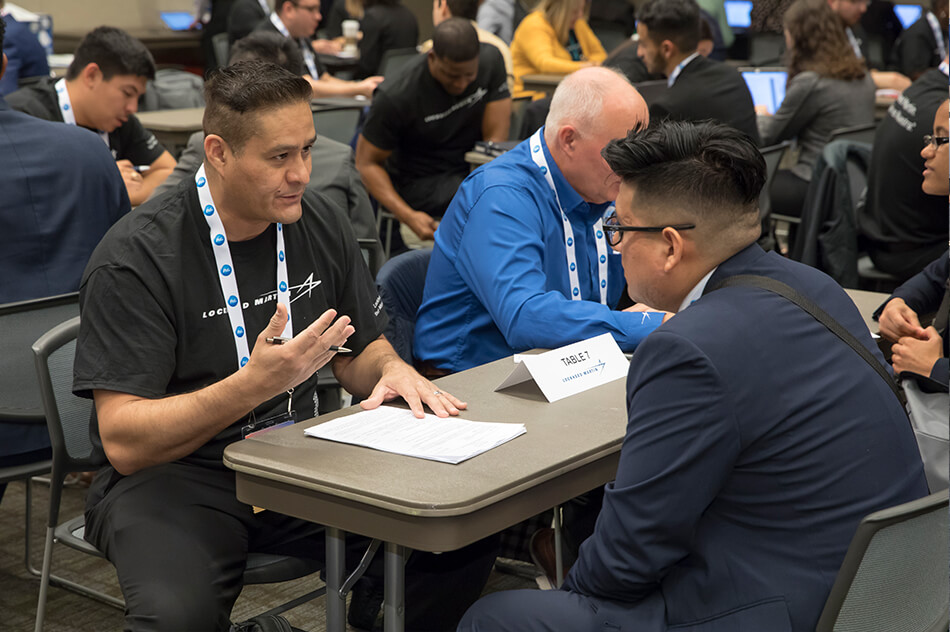 SHPE is the largest association in the nation for Hispanics in STEM. They meet each of their student and professional members where they are — offering effective training, mentorship and programming for their vibrant community.

Society of Women Engineers (SWE) Conference
WE21 Conference & Career Fair will take place October 21 – 23, 2021.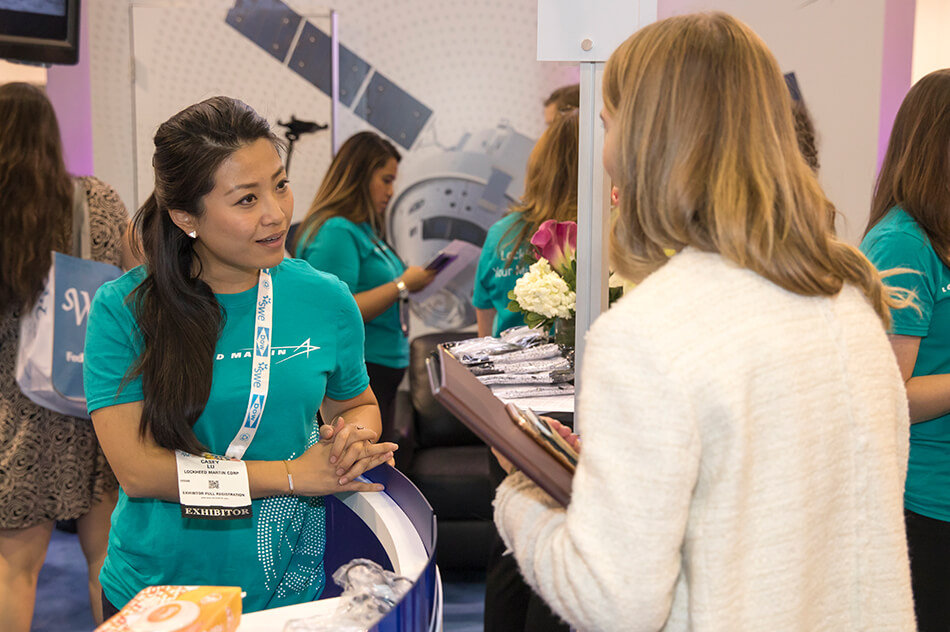 SWE, founded in 1950, is an international not-for-profit educational and service organization headquartered in the United States. The organization is the world's largest advocate and catalyst for change for women in engineering and technology. SWE has over 40,000 members in nearly 100 professional sections, 300 collegiate sections and 60 global affiliate groups throughout the world.

Out in Science, Technology, Engineering and Mathematics (oSTEM) Conference
11th Annual oSTEM Conference will take place November 18 – 21, 2021. We have been a proud sponsor since 2018.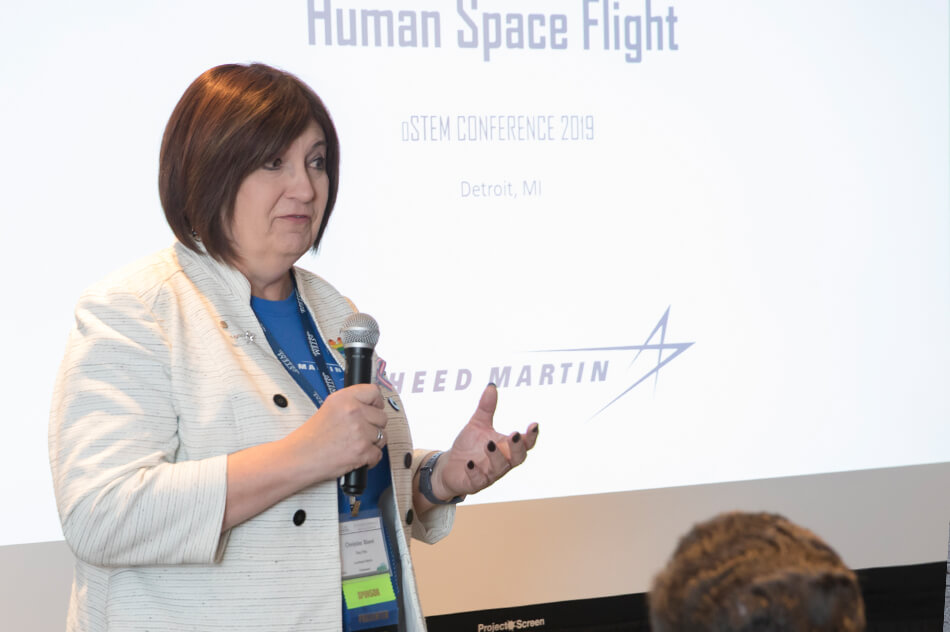 oSTEM, Inc. is a 501(c)(3) non-profit professional association for LGBTQIA+ people in the STEM community. With almost 90 student chapters at colleges/universities and professional chapters in cities across the United States and abroad, oSTEM is the largest chapter-based organization focused on LGBTQIA+ people in STEM.

Black Engineer of the Year Awards (BEYA)
BEYA's STEM Conference takes place each year in February. We have been a proud Title Host Sponsor for over 35 years.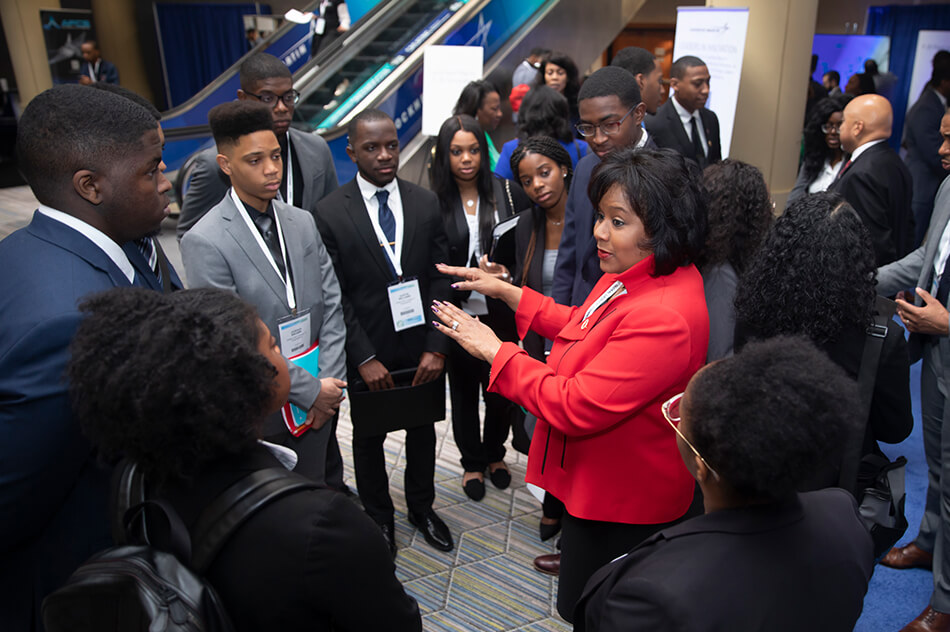 Meet Troy, Science Spectrum Trailblazer Award Recipient
BEYA is easily the most-anticipated diversity event of the year, The BEYA STEM Conference is a talent-rich environment for recruitment, networking and professional development. In attendance are college representatives and thousands of elite professionals and students from across the country who represent the upper echelon of the STEM disciplines and careers.

National Society of Black Engineers (NSBE) Convention
NSBE Convention takes place each year in April.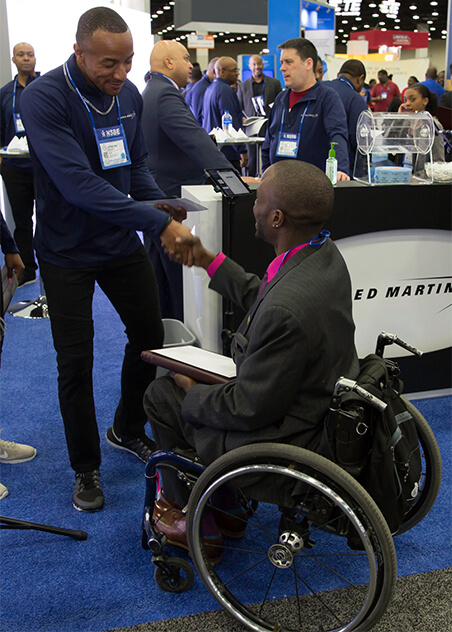 NSBE is one of the largest student-governed organizations based in the United States. NSBE, founded in 1975, supports and promotes the aspirations of collegiate and pre-collegiate students and technical professionals in engineering and technology. With more than 600 chapters and more than 24,000 active members in the U.S. and abroad, NSBE's mission is "to increase the number of culturally responsible black engineers who excel academically, succeed professionally and positively impact the community."

Disability:IN Virtual Conference 2021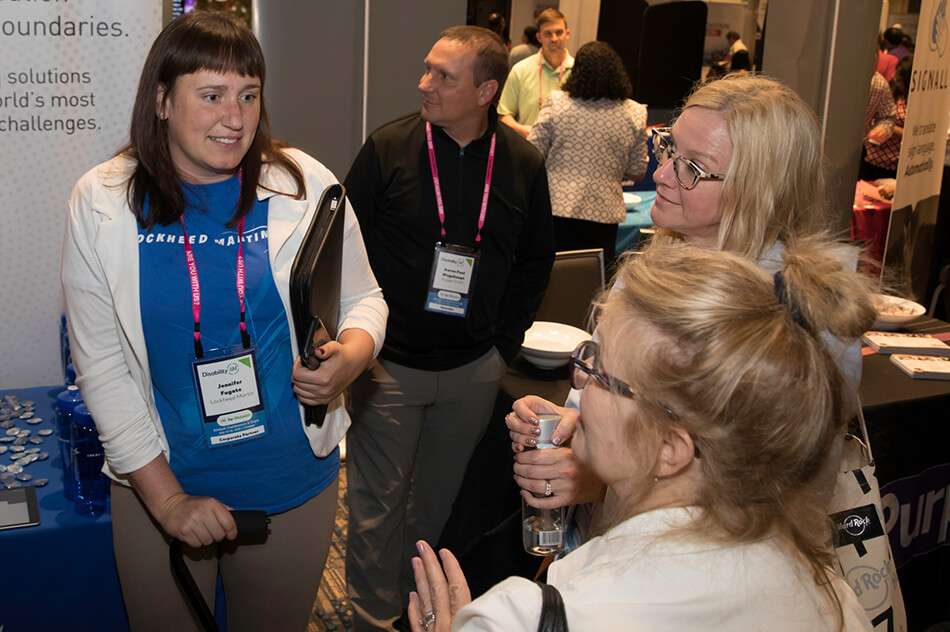 Disability:IN is the leading nonprofit resource for business disability inclusion worldwide. The organization promotes disability inclusion by heightening awareness, advising corporations and sharing proven strategies for including people with disabilities in the workplace, supply chain and marketplace. They expand opportunities for people with disabilities by helping companies invigorate their disability initiatives, explore best practices, incorporate culture changes and realize positive business outcomes. Lockheed Martin was awarded the Disability Equality Index Award: 100 Score at the 2020 Disability:IN Conference. This award recognizes us for scoring 100 on the Disability Equality Index (DEI) and being one of the "2020 Best Places to Work for People with Disabilities". We have been able to achieve this recognition since the inception of the survey six years ago. Modeled after the Human Rights Campaign's Corporate Equality Index, the DEI is an aspirational, educational recognition tool that helps identify opportunities for corporations to sustain continuous improvement and to establish a reputation as an employer of choice for people with disabilities.