Find Your Place in Aerospace: A Tale of Two Twins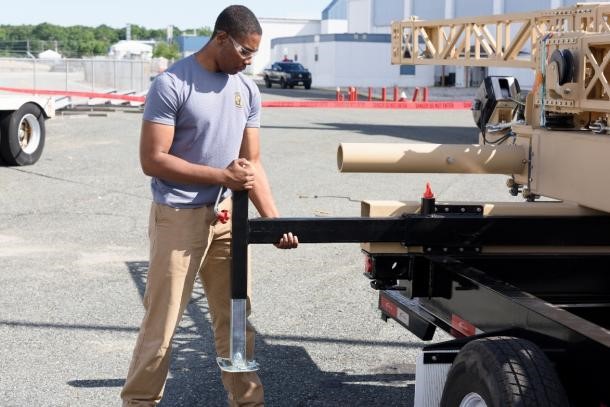 All the interns selected to be a part of Lockheed Martin's internship program have a unique story and background. In Baltimore this year, brothers Zachary and Aaron Wade happen to be quadruplets, all of whom will be returning to Yale this fall for their sophomore year. Although the brothers applied to many of the same colleges and universities, they are each unique in their own way.
"My brothers and I have very different interests, and honestly, there isn't much that overlaps," said Aaron, who is supporting software engineering projects. "That isn't to say that we don't enjoy spending time together, occasionally, but as far as academic and extracurricular activities go, we tend to tread our separate paths."
What brought Zachary and Aaron from Liberty Township, Ohio, all the way to Baltimore? Last summer, Zachary, who is supporting projects in mechanical engineering, had the opportunity to participate in a "shadowing" program at Lockheed Martin. Immediately, he thought that Aaron would be a great fit, too. Although they are interns together, they individually shine on their own projects.
"Although, I'm unsure whether I wish to pursue engineering as a career, I've always possessed a keen appreciation for process," Aaron said. "How things work—and perhaps more importantly, how they work together—has fascinated me for as long as I can remember."
Nicholas Wade is currently in Jordan studying Arabic and looking forward to pursing international relations in the fall. Nigel Wade is at Yale this summer continuing his research in neuroscience and microbiology – he's hoping to study pre-med in the fall.
Differences in what they study – and even study habits – aside, Aaron and Zach agreed that the brothers enjoy being close enough that we are within "hollering distance if one of us ever need each other."
This was not the brothers' first interview; they are beginning to get used to publicity because of their quadruplet status. All four siblings appeared on NBC News to discuss their college application and approval process. The full story is available here.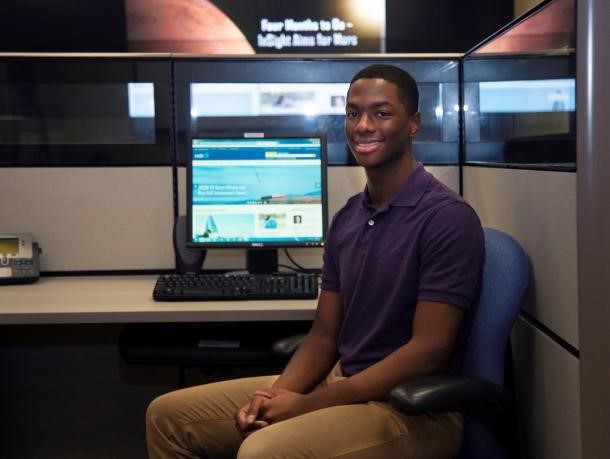 The Wade brothers' internship at Lockheed Martin opened their eyes to opportunities they did not think they would ever want to pursue. Zachary is now looking toward a future filled with hands on engineering or finance. Aaron is keeping artificial intelligence in mind but wants to look at the human aspect of computer science.