WHAT IT MEANS TO BRING YOUR WHOLE SELF TO WORK
By Michael S.
June marks PRIDE month for the lesbian, gay, bisexual and transgender community. At Lockheed Martin we are kicking off the month with our annual PRIDE LGBT Leadership Forum. Our theme this year is "Leadership in Action."
At many PRIDE and LGBT-related events and conferences we hear speakers talk about the concept of authenticity – about being your authentic self, especially at work. I am privileged to have been "out" since the day I started at Lockheed Martin. But it wasn't always that way for me – for more than five years I was in the closet because legally I had to be.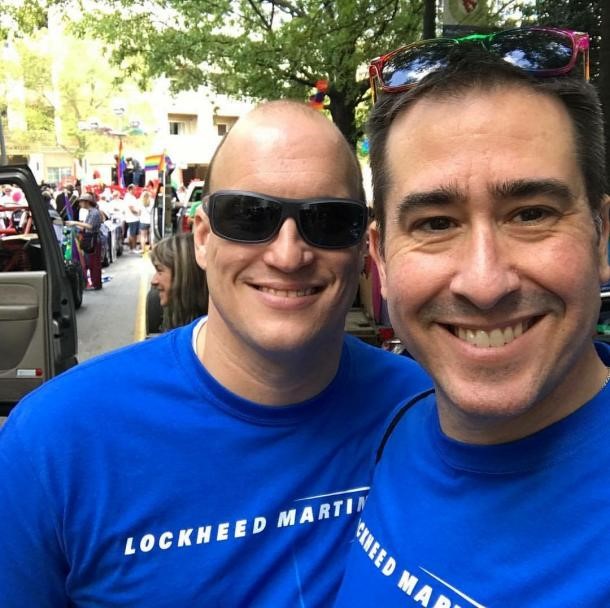 On a Friday in late November 2000, I signed my discharge papers releasing me from active duty as a U.S. Army officer. On Saturday that same weekend, my then-boyfriend, now husband, Jamie and I were sitting in a club in Savannah, Ga. waiting for a show to start. I had my arm around his waist while we chatted with some friends. I glanced across the room and caught a group of people looking directly at me – it was the entire coterie of junior officers from my Signal Battalion, people that I had spent part of nearly every day with for the past year. They rushed over for what became an unexpected coming out, and the support they gave me was beyond heartwarming. They understood why I couldn't have come out to them earlier, but they had no idea the sheer amount of energy I had expended by not. Keeping the most significant relationship in my life completely separated from my work environment was exhausting. Watching every phone call that came in to my office. Being careful about where we were seen in town, and how we were seen. Telling the staff at the post animal shelter that Jamie was my "roommate," a story that I am pretty sure they didn't buy.
It's a difficult experience for anyone in our LGBT community, and with the bond that grows in the military, it is that much more emotionally draining. In the end, my decision to leave the military was driven by other factors. But I can attest that every ounce of effort that I put into hiding my personal life was energy that was not brought to work. I couldn't be authentic – I wasn't allowed to be.
What a difference being out makes. In 2016, I went through a serious health crisis that landed me in and out of hospitals for six months. What strikes me about that time is how my own authenticity at work influenced the situation. Nearly every day while I was in the hospital, my company leaders called or texted with my husband. But they didn't just ask how I was doing – they also asked how Jamie was, and if HE needed anything. The heartfelt concern demonstrated by my Lockheed Martin family is because we work towards a culture of inclusion that allows me to bring my entire, authentic self to work every day.
This is what "Leadership in Action" means to me. It's why I'm involved in Lockheed Martin PRIDE. By some accounts, 73 percent of LGBT people who are not out at work, and who don't believe they can be authentic, are more likely to leave their companies within three years. One in 10 LGBT employees have left a job because the environment was unwelcoming. In our competitive environment, we can't afford to lose talent because people don't believe they can be themselves. We should want them to be authentic and we must put our "Leadership in Action" by continuing to create an environment where everyone can thrive as who they are, fully, every day.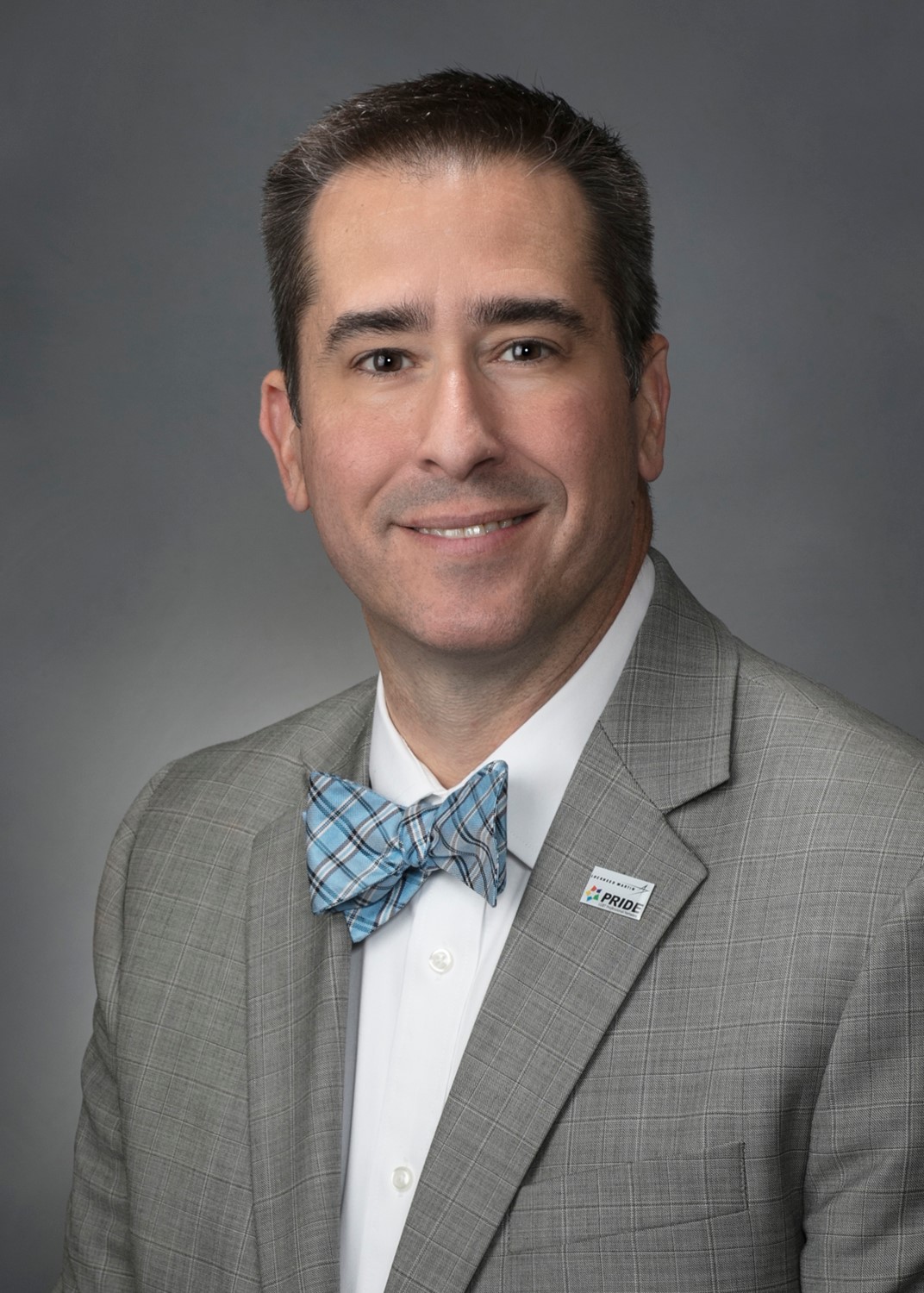 About the Author:
Michael has worked in Contracts at Lockheed Martin for 11 and a half years, currently with the Air Mobility and Maritime Missions line of business in Aeronautics. Before joining Lockheed Martin, he served as an Artillery and Signal officer in the United States Army and worked for a consulting firm and America Online. Michael is a graduate of the University of Notre Dame and Rutgers School of Law.