Accommodations Through the Hiring Process
Searching for Job
At Lockheed Martin, we are committed to making our careers website accessible and usable for individuals with disabilities. If you need a reasonable accommodation to search for jobs on our site, please follow the instructions on our Reasonable Accommodations page below.
The Selection Process
All candidates selected for further consideration can request an accommodation related to their interview. Recruiters present all candidates with an opportunity to request an accommodation, however if you have questions related to this process or need additional assistance please refer to the reasonable accommodations link above.
For Your First Day
If you are selected for a job (congratulations!) and need a reasonable accommodation for your first day, be sure to let your hiring manager and on-boarding specialist know prior to your start date.
In the Workplace
Lockheed Martin seeks to provide an inclusive work environment that allows all people, including those with disabilities, to fully contribute to mission success. Once hired, employees work with their manager, Human Resources Business Partner or Global Diversity and Inclusion team to request reasonable accommodations.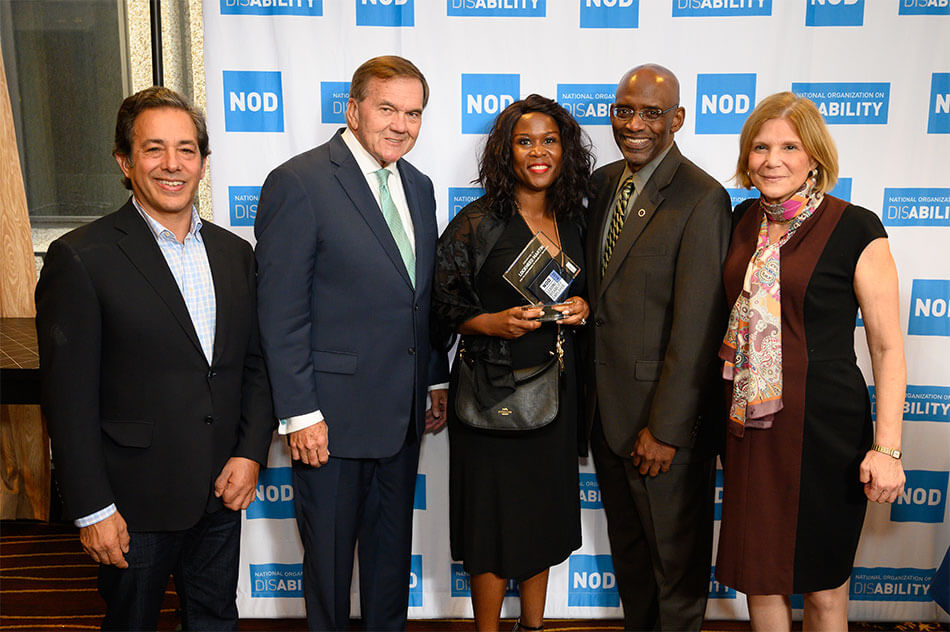 Lockheed Martin employees accept the 2019 Leading Disability Employer Award on behalf of the National Organization on Disability alongside NOD representatives. Lockheed Martin is also honored to be recognized as a 2020 Leading Disability Employer.