Cyber & Intelligence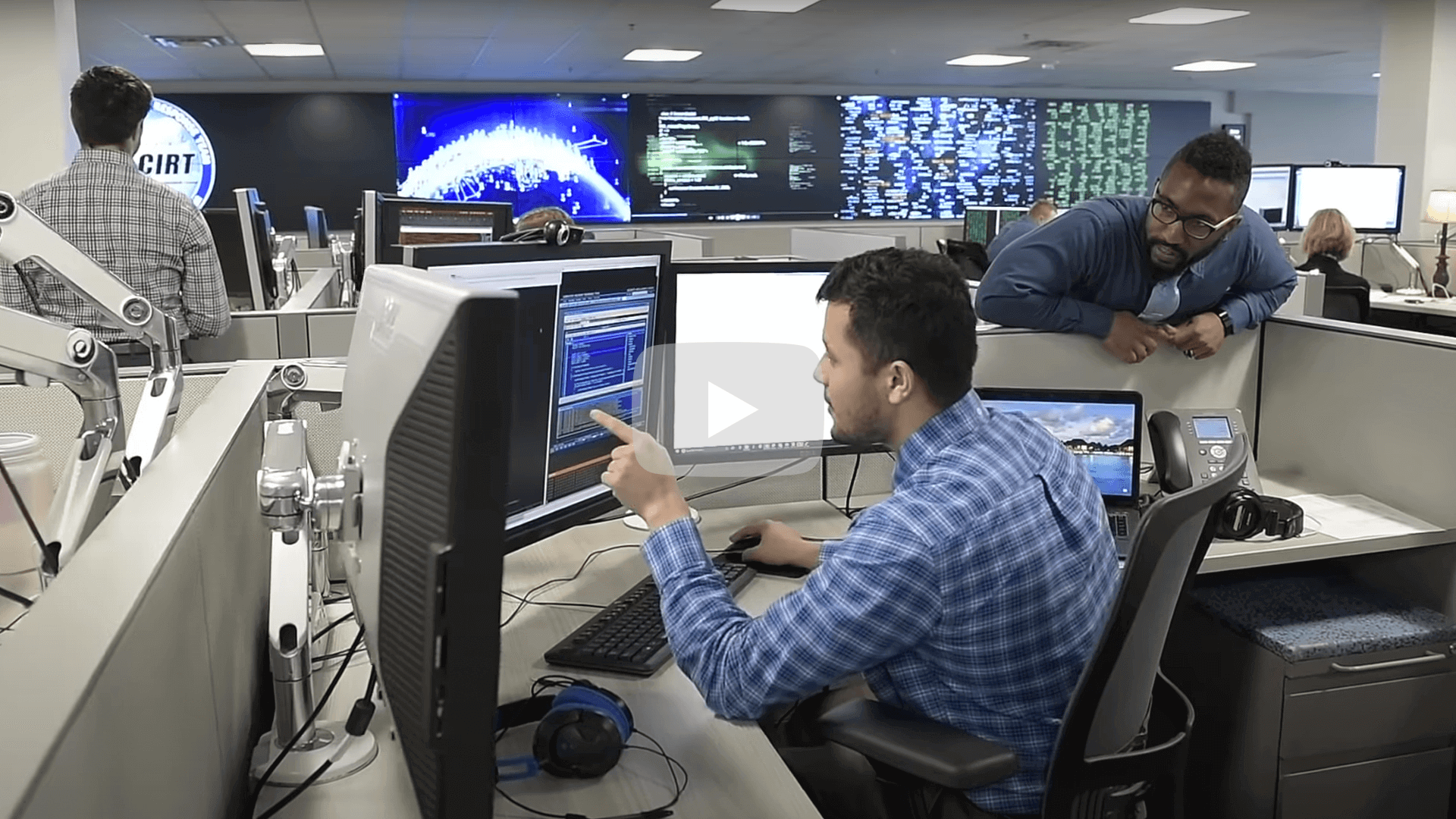 Join Us for Our Upcoming Virtual Hiring Event!
Tuesday, Jan. 19, 2021
4 - 5 p.m. EST
The Lockheed Martin Cyber & Intelligence team creates the technology, strategies and solutions to help our customers perform their mission, either in defense of their global information networks or conducting full spectrum cyber operations. Our team employs layered, adaptive defenses, leveraging advanced techniques, technologies, expert cyber strategists and we help customers secure their critical data against the most sophisticated threats, and ensure the safe and successful conduct of their most sensitive missions.
Open Positions
Interested in a cyber career, but not quite sure where to start? Take our "What Cyber Career is Right for You?" quiz to get a better understanding of what type of cyber role could be a good fit for you!
Opportunities are available in Hanover, Maryland; Annapolis Junction, Maryland; and Orlando, Florida for the following skill sets:
Cyber Intel Analysts
Database Administrators
Embedded Software Engineers
Engineers (DNI Tools Knowledge and/or Experience)
Hardware Engineers
Hardware Testing Professionals (RF and Direction-Finding Systems Knowledge and/or Experience)
Info Assurance Engineers
Java Software Developers
Linux System Administrators
Malware Reverse Engineers
RF Engineers
Software Engineers
Systems Administrators (Shift Work REQUIRED)
Systems Engineers
System Operators (12 month deployments REQUIRED)
Test Engineers
Why Join Our Team?
30+ programs specializing in Software and Systems Engineering and IT
Hundreds of committed and highly skilled employees with 30+ years domain experience
State-of-the-Art patented technology
Top provider of solutions to the intelligence community
State-of-the-Art Innovation Center
Government and Commercial customers
Stable and growing organization
Strong community involvement and partnership
Dedicated to mission success
OUR MISSION
At Lockheed Martin, we solve complex challenges that impact the future of humanity. Why not bring your skills to a company where they'll do more than you ever imagined? Spark your career with the greatest technical challenges of our time, all directed towards meaningful missions that will sustain your interest and enhance your growth.
We are hiring for TS/SCI with Poly positions. Candidates selected will be subject to a government security investigation and must meet eligibility requirements for access to classified information.
Visit this page to learn more about our business, Rotary and Mission Systems.
Job Alerts
Join our talent network and receive company news and job alerts to your inbox.