The F-35 Lightning II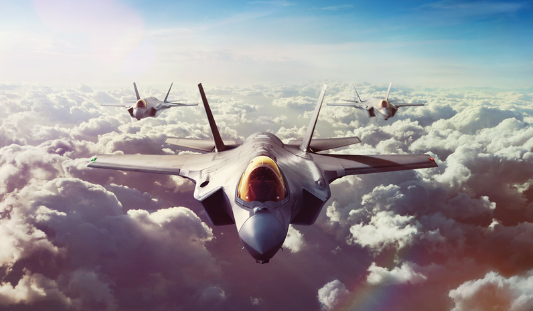 The F-35 team is providing integrated sustainment capabilities to ensure the F-35 is mission-ready, anytime and anywhere. Because minutes matter, Lockheed Martin's 24/7 operations centers and sustainment engineers partner closely with our customers to solve new challenges and meet the needs of the flight line. The F-35 is delivering more than just air dominance, it's simultaneously delivering tens of thousands of high paying, high quality jobs to American workers across the country, and around the world. Join our F-35 Program in Fort Worth and become a part of a growing legacy.
The 5th Generation F-35 is more than a fighter jet – it's a powerful force multiplier with advanced sensors and communications suites that significantly enhance the capabilities of networked airborne, surface and ground-based platforms – sharing critical information in the Joint-All Domain Operations battlespace. It is the only fighter in production capable of surviving in contested environments and deterring or defeating near-peer adversaries.